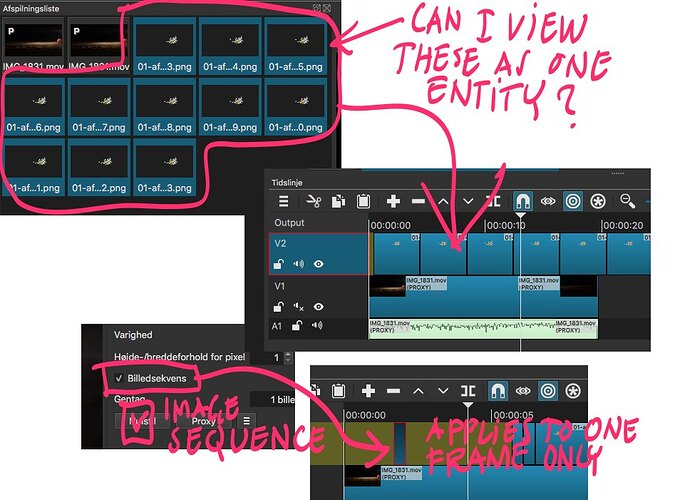 In other programmes (ie Resolve and Blender) I just drag the whole sequence an drop it in the storage/logging-window. Hence the sequence appear as one unit and I can easily drag it to the timeline as any other moviestrips.
Im fighting to figure out the optimum way to import transparent (alpha channel) png sequences into shotcut the right way. It appears as if SC just load the stuff as individual in-line images. Clicking the image sequence box ("billedsekvens") makes no sense since it only applies to a single frame/image.
What is your approach?
And by the way: How do I change the UI language from danish to english

Kind regards, Raaskot