Hello.
I would like to have that in the crossfade menu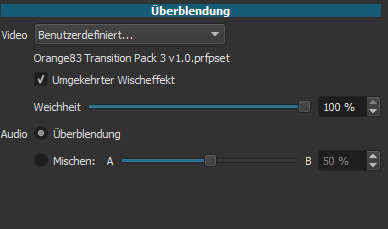 (Sorry for german speech)
you can choose from the different crossfades/transitions that are in the pack.
.prfpset files are already supported by Shotcut.
Now it"s time that we can choose from these transitions AND
also can choose the speed of the standard crossfades that are already in shotcut, please.
These crossfades are too slow, i want to speed them a little bit!
Hope you understand what i mean!