What is your operating system?
Operating System: Ubuntu Studio 20.10
KDE Plasma Version: 5.19.5
KDE Frameworks Version: 5.74.0
Qt Version: 5.14.2
Kernel Version: 5.8.0-53-lowlatency
OS Type: 64-bit
Processors: 4 × Intel® Core™ i5-7400 CPU @ 3.00GHz
Memory: 15.6 GiB of RAM
Graphics Processor: GeForce GTX 1060 3GB/PCIe/SSE2
What is your Shotcut version (see Help > About Shotcut)? Is it 32-bit?
Shotcut versión 21.05.18
Can you repeat the problem? If so, what are the steps?
(Please be specific and use the names as seen in Shotcut, preferably English. Include a screenshot or screen recording if you can. Also, you can attach logs from either View > Application Log or right-click a job and choose View Log.)
I have a video that I want to add to my Shotcut project for sync reference.
The video has the following characteristics: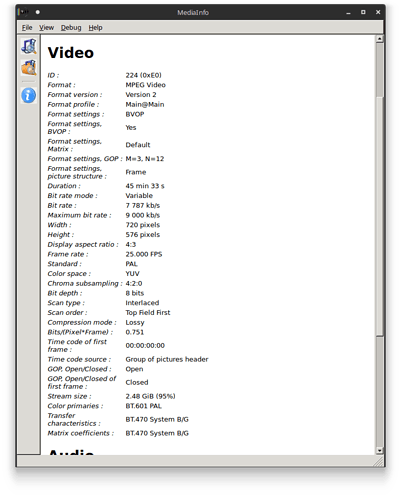 After the completion of the proxy creation, (the proxy file is created perfectly) the video is not seen because by default "none" is selected as the video track.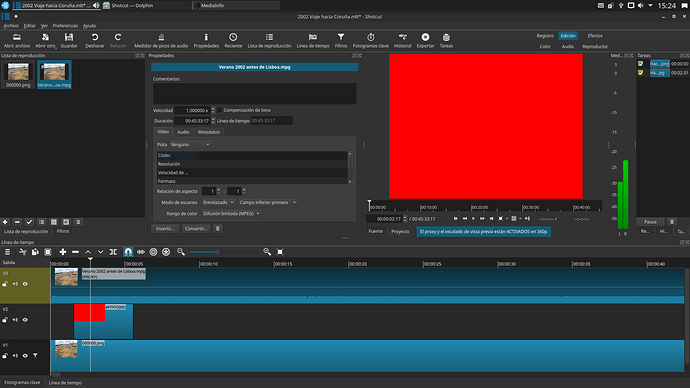 I have only seen this behavior in this type of MPEG2 file. The usual thing is that the video track generated by the proxy is automatically selected.