Hi there,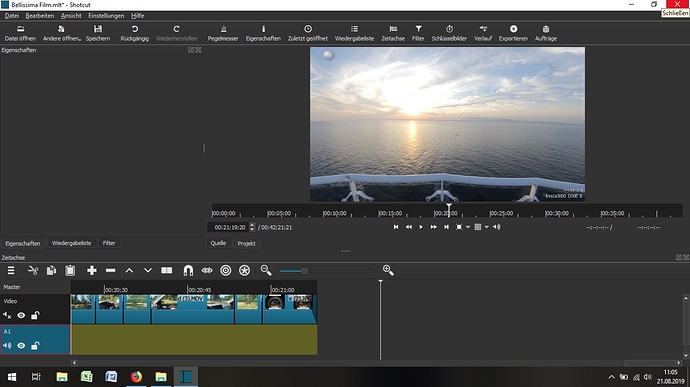 My project ends at 00:21:08:06 but the whole length is nearly doubled. After the last picture it starts one of my videos i used before. You can see it at the screenshot, it shows the video at the player but there is nothing more in the timeline. After this short video there is only a blackscreen for the next 21min.
I have only one video- and one audioline. I deleted both to test, but this one video with the blackscreen after is still there for about 21min even though i don't have a timeline anymore.
I exported the whole film and there is the same problem as shown in shotcut: nearly 21min of my project as it should be and after this one video and blackscreen for the next 21min.
Can anyone help please?
Thank you
Marv