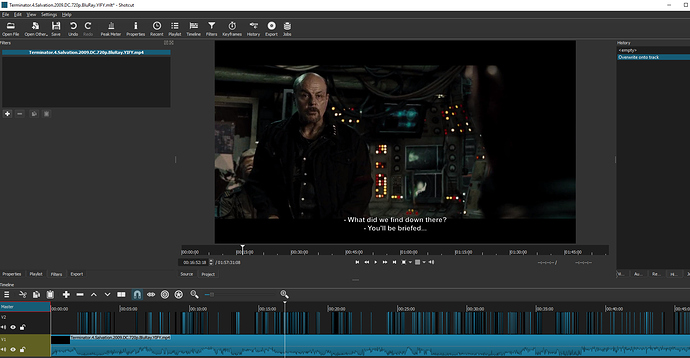 Run it, pick .srt subtitle file, then it will generate a Shotcut .mlt project file in the same folder. All the subtitle dialogs will become text clips in V2 track.
If you use it for music lyrics like .lrc or .ass files etc, use an online converter to convert it to .srt subtitle file.
The .srt must be simple text subtitle, without fancy formattings.
If you need to change font color or font size etc. use text editor search/batch replace in result .mlt file.
Download: