ShotCut crashes when i import a PNG image. It's fine with other formats, but not with PNG, why is that?
Might be useful to indicate which version you are using and which operating system?
Also steps to repeat the crash.
PNG imports fine in v16.12 and 17.01 for me on W10 64bit.
I have Windows 8.1 64 bit, and it's the latest version of shotCut, I would go to playlist, then i would try to drag a PNG image to the playlist, or just to the timeline, and it would crash, do you need a video of me doing it?
Sorry, working fine here with all methods of importing a PNG.
Have you tried shutting down your PC then rebooting it?
Checking for new Windows updates?
Updating your video card driver?
Scanning your system for malware?
Done all of that, except for the video card driver one, but now it suddenly works, wtf? Oh well, at least now it work…

I think I may have a related issue, which is why I'm posting to this subject. Here is how it works out.
I'm not crashing, as the original poster was, but it does apply to importing a PNG in the new version.
I have tried all of the steps like rebooting, etc., but this problem is specific to the version. Version 16.07.01 (64-bit) is known to work fine.
In 17.01.02 (64-bit), please use these steps to reproduce the problem.
Open Shotcut as an empty project. Notice that the ruler area is visible for the image.
Drag a PNG to the image area. Notice that although the playback timer is running, the ruler area has disappeared, and you have no head / tail markers.
Also notice that you can not edit the Source timer textbox, or insert the clip into a new video track, etc.
There is virtually nothing productive you can do with the new clip in the Source tab. Additionally, if you manually add a new Video clip, then select the Project tab, then reactivate the Source tab, you will find that your source clip is gone. This behavior appears very close to being crashed, even though the UI is still active. Uninstalling and moving back to 16.07 allows immediate workaround for my problem.
Another thing i'm wondering about, and this doesn't always happen, but when i drag a video to the timeline, and try to play it, it laggs, mostly with the video, but not so much with the sound, any idea why that happens sometimes
That might depend on the encoding, framerate and resolution of the video which lags coupled with the power of your PC or Laptop to handle it…
For example, Shotcut plays 4K video in slow motion on my machine, but it's fine once I've exported it.
i seem to have a related issue with SVG files made by inkscape 0.91 (inkscape or plain svg format)
Shotcut 17.01.02
Windows 10 x64 (1607), NOD32 Antivirus v10, Crimson 17.1.2
FX-8350, 32GB, 512GB 850 PRO, RX 480
OSX 10.13.3
Having same issue. Impossible to import PNG
via open file
via drag to the play list window
Crashes Shotcut.
What version of Shotcut are you using? Is it, by any chance, the original 18.03 version, as opposed to the 18.03 version available now?
it is the latest 18.06.06, the second version.
I immediately downloaded the new version.
I tried it as a workaround, because I cannot put any 3D TEXT HTML title on black.
on a top video track.
Did you check the version # specifically through Shotcut? Maybe you downloaded the update so fast that the download links/files were still the old version? (If this were the case, your problems would be solved soooo easily!)
The earlier version was crashing so much with PNGs for me, that I hadn't bothered downloading 18.03.06… but now that I have, I'm not having any troubles with PNGs.
Do you have the issue when attempting to add a PNG to a new project? Also with different PNGs? I've tried adding both a completely opaque and a completely transparent PNG to a variety of projects and I can't get it to crash.
i will do some testing in the evening and keep you updated. I am making a class and tutorial for my students to use Shotcut, so I try to test all the functions before teaching them something that might not work. I am very grateful for your help
I've noticed that sometimes Shotcut struggles to handle images if they have unusual/long file names. Change them to something simpler and that does the trick for me. Otherwise they work fine in the latest release.
I am using very normal file names.
However maybe the size unconventional.
I have two png files black.png and transparent.png they import well.
they have a size of 1920x1080 and they are made with gimp.
the other png are logos with much small er size.
every time I try to add them to the playlist in SC the program will crash immediately.
Thank you for testing the files.
I used OSX 10.13.4
SC18.03.06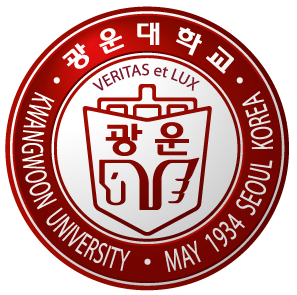 Yes I realize you are using OSX, which is why I prefixed my comment with 'FYI'