The reset button on the Shadows (Lift) color wheel does not work. When the mouse is used to pick the value.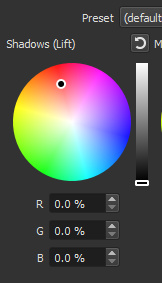 When you adjust the percentage values with mouse roll or input the number, the picker on the color wheel goes off the wheel. But the reset button works.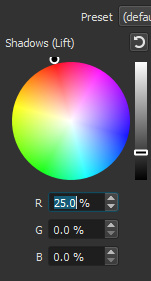 The reset button for Midtones and Highlights works.