I am still discovering features of Shotcut - it keeps getting better
Having set up a text filter how you like it, I found you can then save it as a preset, by pressing the Plus
by the presets drop down.
This can then be re-used in other project by selecting it from the list of presets.
Other editors come with collections of different title styles.
Using the save presets means you can create your own library of Title and text styles.
(This will be even more useful with the new rich text filter).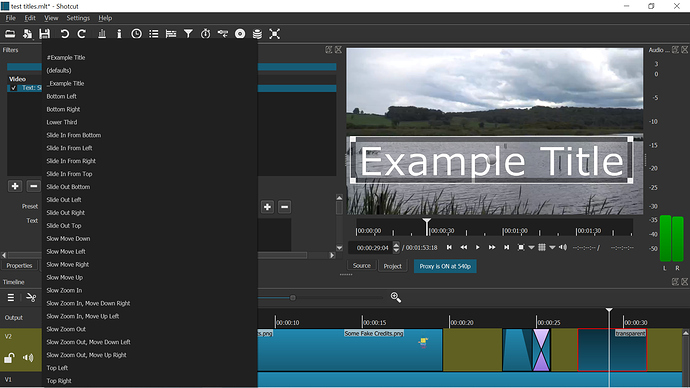 To better organise your own presets, you can start the preset name with a character like tild ~ underscore _ or hash #.
This means your own presets are grouped together at the top or very top of the list of presets.
Because these presets are saved as standard XML text files, they can be easily copied and shared with others.