Hello all
When editing a video, it is possible to select a clip in a track, copy it and paste it elsewhere in the timeline. The copy is identical to the original, including any filter applied to it.
Is it possible to "save" that clip instead of copy it ?
I mean, save it somewhere on my hard drive so I can use the clip (and all its filters) in any other project.
The reason I ask is I'd like to be able to quickly insert short popup animated banners whenever I need to (See example below)
I know this example is simple. I just need to save the Size and Position filter in a preset. But when there are many filters in one of these popups, it takes a lot longer. And if many popups are required in a video, a simple one-step way to insert them would be a lot more productive.
Being able to "save" a clip is, so far, the only practical solution I could think of, but of course there are probably other ways I didn't discover yet.
Note : I've tried to export the clip as video files, with black or green backgrounds and insert it with the chroma key filter. But I didn't get good results. When there is a partial transparency to a part of the image, that part will show in the color of the background (black or green)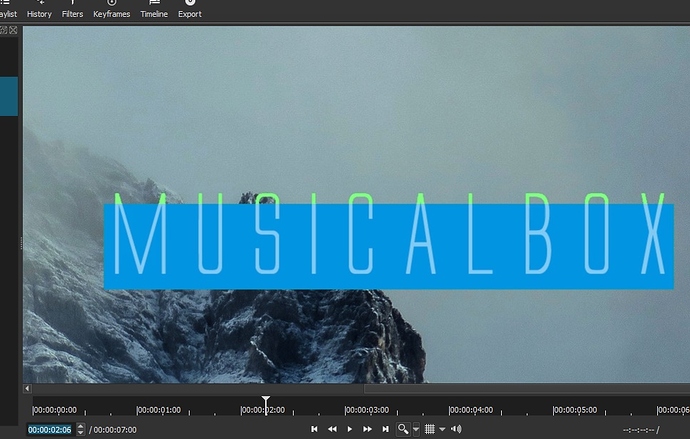 Thanks for any help
MusicalBox