v22.09.23
This just occurred when I looked back at v22.06.23.
The context menu when you have a clip selected in the timeline used to have Split At Playhead: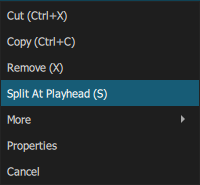 but now it doesn't: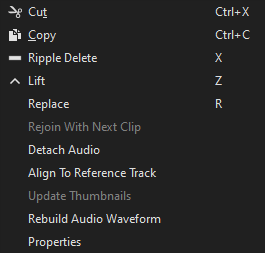 I myself use the S key to split but it occurred to me that there might be people that had a workflow using Split At Playhead from that context menu. Seeing as how that's really the only thing missing from the new context menu, I suggest restoring it. And it could be placed after Copy and before Ripple Delete seeing as how Split At Playhead is one of the most common actions.