Please help me in how to resolve the color degradation as shown when editing videos.
Can you share a screenshot of the Shotcut "Properties" panel for your source clip?
Thank for the reply I went back to v. 12/22 but the color of 4K is not reflected on Shotcut. Take a look the old version vs my original footage. No justice is done !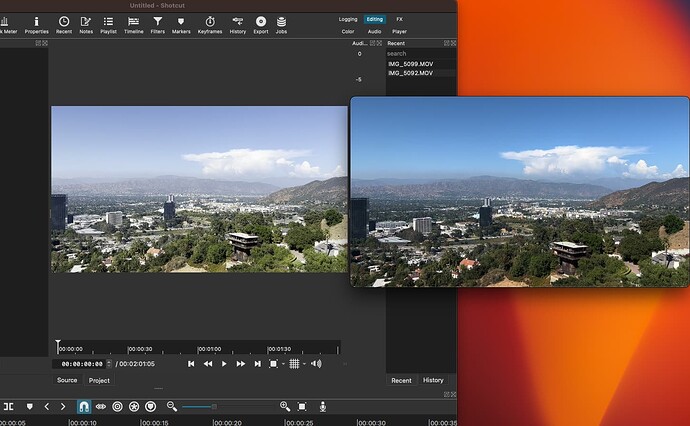 No. That problem is unrelated.
Your screenshot indicates that the file is encoded using HLG - which is a type of HDR.
Shotcut does not operate on HDR natively But Shotcut has a conversion feature that can convert the HDR to SDR for editing in Shotcut.
If you want to use Shotcut to edit these files, here are some steps.
Open your file
Click on the "Convert…" button in the properties panel
Choose Advanced
Click "Convert to BT.709 Colorspace"
Click "OK"
Wait for the conversion to complete
Edit and export as usual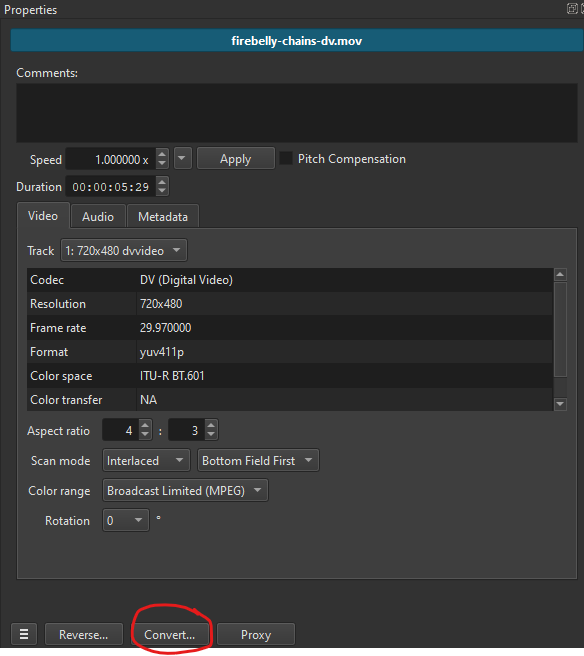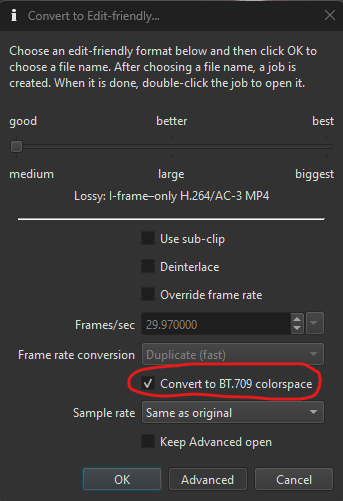 This topic was automatically closed after 90 days. New replies are no longer allowed.