What is your operating system?
openSUSE Leap 15.3, GNOME/X11 environment.
What is your Shotcut version (see Help > About Shotcut)? Is it 32-bit?
22.04.25 (flatpak). It's 64bit.
Can you repeat the problem? If so, what are the steps?
Open a previously saved .mlt file. The preview Window is not visible. Nothing happens when I click the "play" button or double-click on an item in the input list.
Same effect if I create a new project. Switching display method from openGL to Mesa didn't change anything.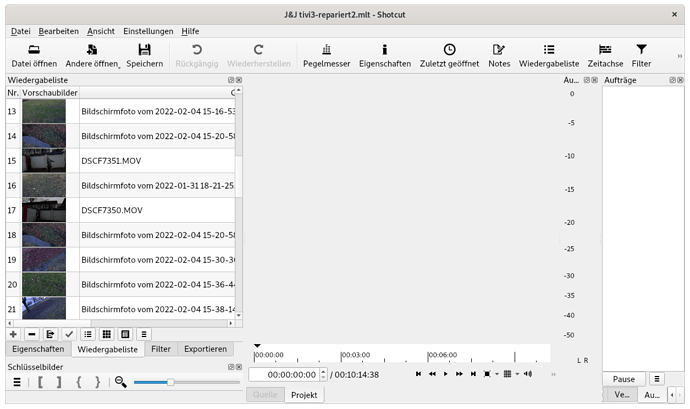 The problem didn't occur with previous versions of the shotcut flatpak package (last tried roughly 1 month ago). The problem also doesn't occur with the openSUSE native package for Leap 15.3 (21.03.21). I'm currently using the native package as a workaround, but I'd like to be able to use shotcut 22.