Hey! First of all I am really happy to use Shotcut.
I am using Shotcut version 19.06.15 on a Polish version of Linux Mint 19.1 Cinnamon
When I want to export my video file it opens my home directory and asks me to "Otwórz" a file.
"Otwórz" means "Open" in Polish.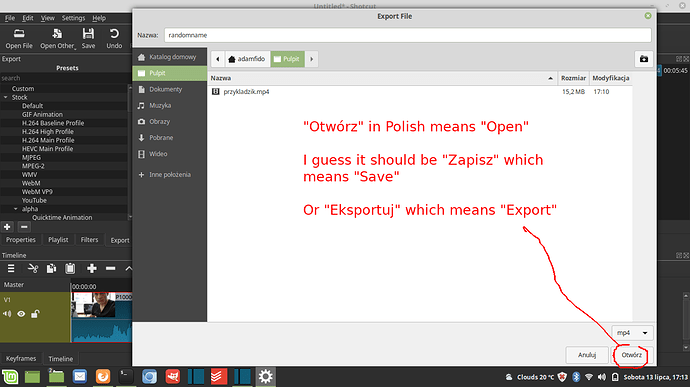 I think it should be "Zapisz" (Save) or "Wyeksportuj" "Eksportuj" (Export) instead of "Otwórz" (Open).
On Gimp export they use "Wyeksportuj" button.
Thank you.
Cheers from Poland.
Adam