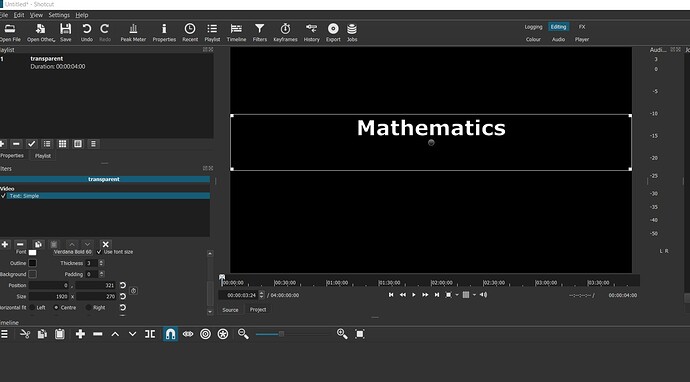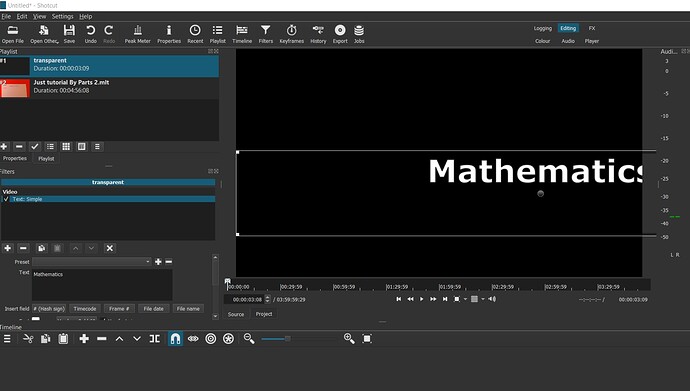 Hello. I am new to Shotcut and would appreciate help with this problem.
If I: Open Other > choose Text > write "Mathematics" > position the text box where I want it > and drag the text box to the play list, then I have the screen in the 1st photo.
If I then go to: File > Open MLT XML as clip > choose an existing MLT file > drag the MLT file to the play list > click on the transparent Text file > then I have the screen in the 2nd photo: opening the MLT file has changed the textbox.
With this simple example, I could avoid the problem by opening the MLT file 1st and creating the Text 2nd. But this is a much simplified example of what I am trying to do, and, with my project it would be very helpful if I could "Open a MLT file as clip" when I already have several Text boxes in the project. Is this possible, without 'upsetting' the Texts?