All suddenly with one clip opacity change is not happening. Not with fade out video nor wiht opacity filter and keyframes. Cannot reproduce with simple test case and has worked in this project for many other spots normally. Something I have accidentally clicked somewhere or hard to reproduce bug? How to get it working…? Saving-closing-reopening not helping and in export I get the same result so not happening.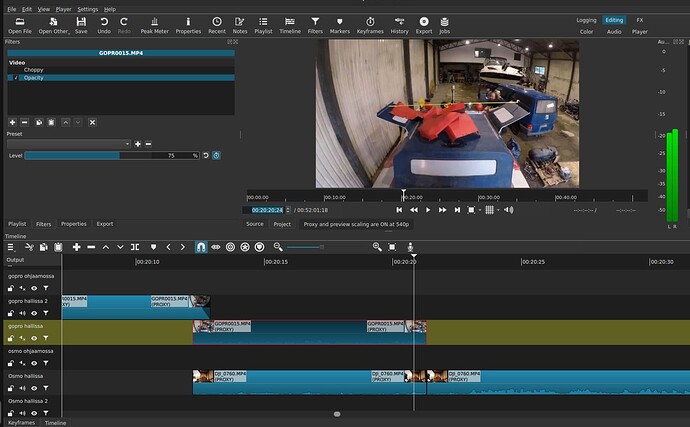 Fade to black works. Also at the beginning of clip GOPR0015 it somehow overrides the clip above it despite being on lower track.
Cannot find anything lokign relevant on track or clip properties etc.