Hi, so this is driving me crazy lately. I never had any problems when exporting before. I always had great 4k movies with audio.
But since a week ago or so, im having problems when exporting. Sometimes i do have video&audio, but now its only audio (with same setting when exporting!)
I have tried many different projects, to see if it was maybe a faulty project, but it happens in all my projects.
No matter what i do, when exporting … its only audio.
Here are the settings i have when exporting: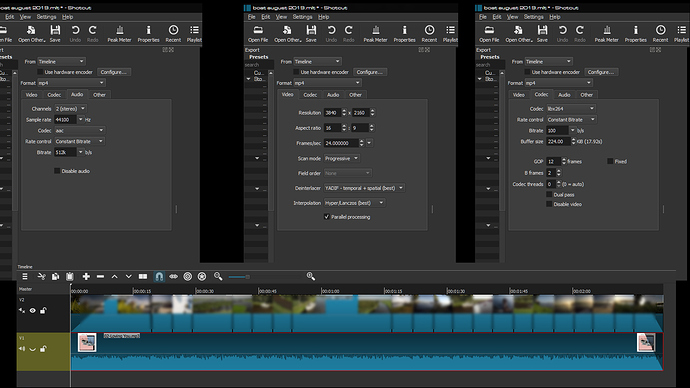 What is going wrong here ?