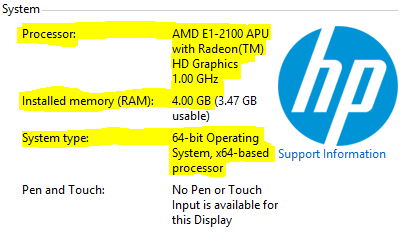 I know my computer is below the minimal system requirements but during a four day span from Thursday, June 7, 2018 to Sunday June 10, 2018, I worked hard on a video.
I spent over 10 hours making it and then Sunday evening happened.
So, I finish the video and I started the rendering process (I use H.264 high profile, 29.970 Frames per second, and I change the quality from 60%-70%)
While rendering, it goes until 4% with an estimate of 6 hours to be finished.
Then, my little brother (who's 10, if your curious), asked for the laptop.
Mind you: the HP laptop is a family laptop and it has to stay charged.
If the charger falls out, the computer shuts down!
But that's besides the point, I lend him to laptop carefully.
Then, five minutes later, he accidentally made the charger let lose.
First time, no problem, just render again.
Then, I repeat the process, until I was told the laptop was let loose again.
Second time, I take the laptop from my brother and I started the process in a private room.
I started rendering again until I accidentally kicked the charger out from the laptop!
Third time, I render the laptop again and I went to sleep.
Mind you: I turned sleep mode off so the rendering process won't fail.
The next day, the process was stuck at 0% from 12AM-7AM.
Are you serious!
I know my laptop is horrible but I've never had this issue.
Maybe because the process was ruined by turning off the laptop three times while rendering, i don't know
I need an answer as soon as possible because I need to upload the video today Monday June 11, 2018.
Thank You for your consideration,
James Voufo Safor