Hi, Is it possible to make this type of

text effect in shotcut without having to use the keyframes.
Thanks!
You can do something kind of similar with the Distort filter. No keyframes required.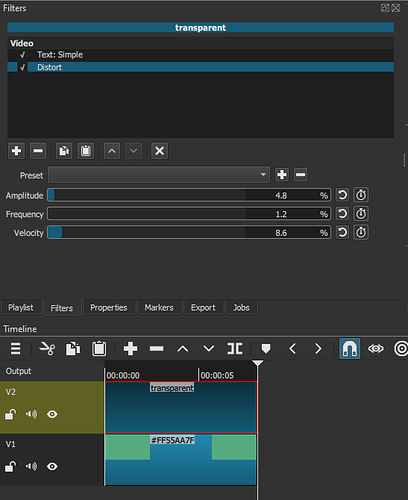 The keyframes to create a "Floaty" like the one below are not difficult: see the screenshot. Make sure the keyframe type is "smooth", not "linear".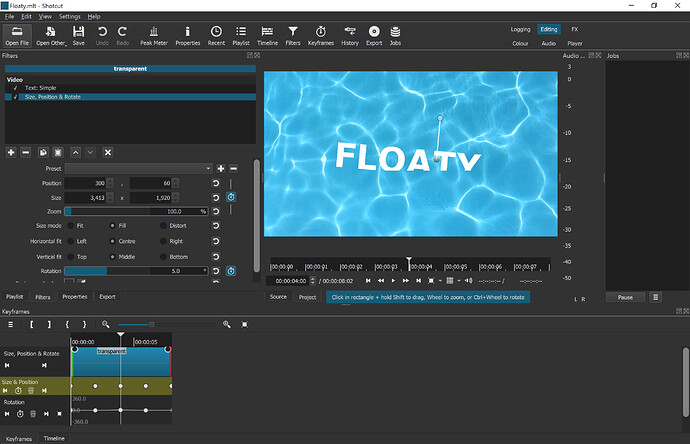 @Elusien I was inspired by your idea of hiding part of the text in the water

I think you used Crop: Rectangle?
On the top layer, I went with Mask: Simple shape to add smoothness and Opacity at 85%
This topic was automatically closed after 90 days. New replies are no longer allowed.