What is your operating system?
Linux 6.3.13
What is your Shotcut version (see Help > About Shotcut)?
23.07.29
Can you repeat the problem? If so, what are the steps?
(Please be specific and use the names as seen in Shotcut, preferably English. Include a screenshot or screen recording if you can. Also, you can attach logs from either View > Application Log or right-click a job and choose View Log.)
In the past I have been able to put a Mask: Simple Shape onto a video, select "Subtract" as the operation, and have the video underneath the one I am applying the filter to shown.
This is not working in the recent installation of 23.07.29.
See attached screenshots for reference:
With the top track hidden: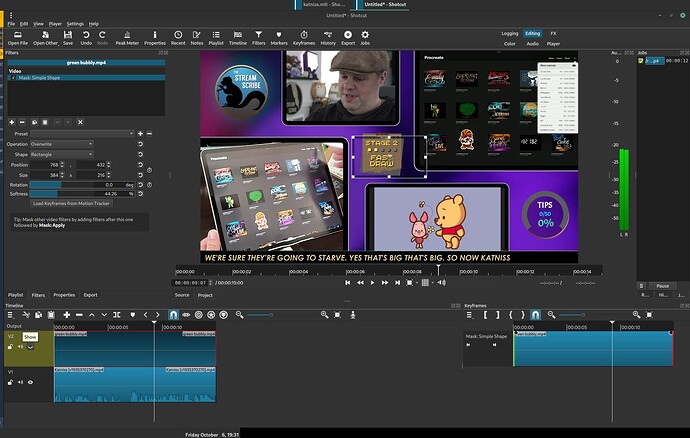 With the top track not hidden: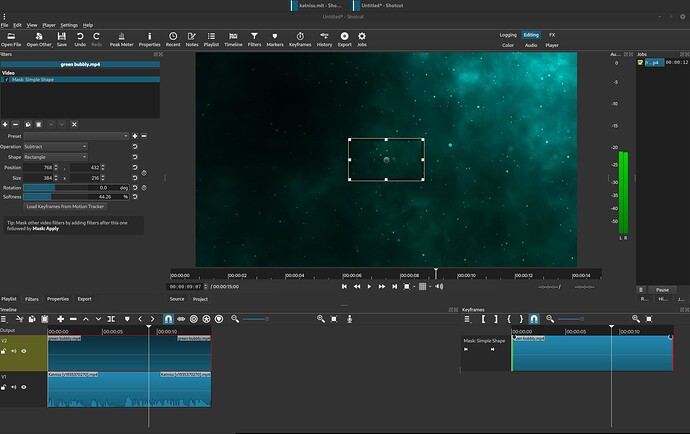 I would expect that the Mask: Simple Shape would subtract from the upper track's video, to display a view into the lower track's video with the Subtract operation.