I'm on Endeavour OS (KDE) and since the latest update Shotcut looks and behaves differently.
I already saw threads about dark theme not working but it's not just that.
I suddenly get a file picker that looks (and behaves) like it's from the late 90s/early 00s:
But ok, I thought it's more or less just optics, so I started working. But things are different here also. Whenever I add a clip or picture to my timeline I get a marker(?) or additional box(?) or whatever. I have no idea what that is but I know it wasn't there ever before: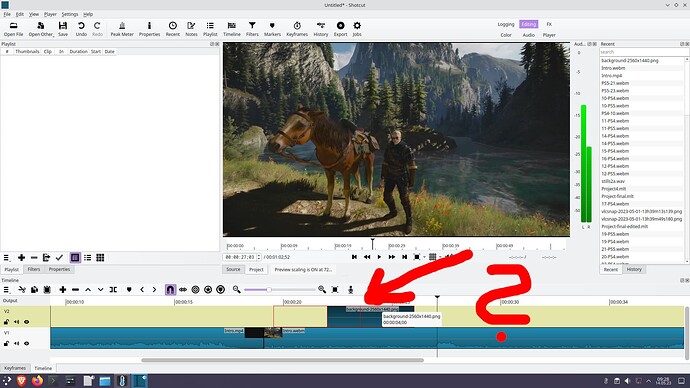 So what is going on here?