My first try with Shotcut video editor.
I'd like to follow this official tutorial on splitting and trimming videos, but my layout is very different from the one displayed.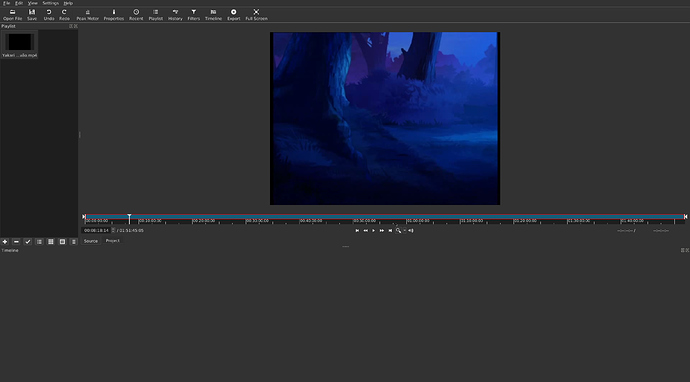 Video doesn't seem to be added to the timeline. Several options are not displayed as well.
The version of Shotcut from my distro Void Linux is 18.04.06.