I would love the ability to be able to jump forward or back by a number of frames which I can control. (In the image I have the suggested jump control set to 10 frames.)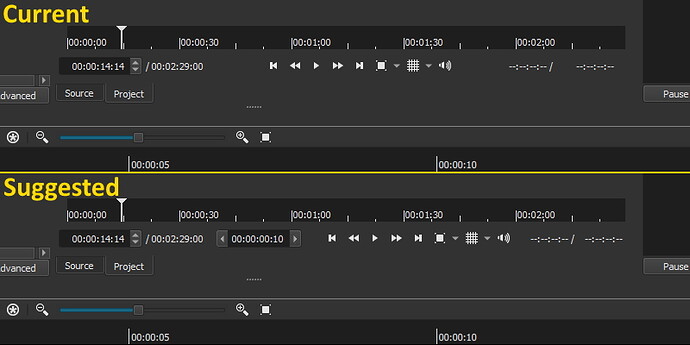 Use case: I do all my transitions manually, usually with a consistent opacity video fadein/fadeout length, and it would be extremely useful to be able to jump to where the transition ends to position the underlying new clip.
I know there are Keyboard Shortcuts, but these are clunky to use and are fixed in length. I know you can type in a new frame number in the existing time box, but I believe workflow would be much easier with this suggestion.