Hello,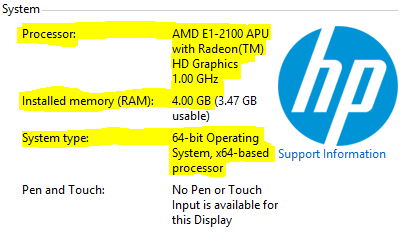 As you can see, my laptop runs on 4 GB Ram and it's an HP laptop as well.
I was making YouTube videos for basketball that I really enjoy.
However, here's the catch:
For the first couple of weeks using the software, I had no issues other than the video and audio were lagging a bit while working on the video
But I was told that's what usually happens so I let it slide.
Then today, June 5, 2018, I wanted to make a video and my audio was almost impossible to hear.
I don't know if it's because my computer isn't capable considering the fact that it runs on 4 GB Ram.
Maybe it's because I record my audio on Online Voice Recorder with my Logitech C270 Webcam and I need a microphone instead.
I have no idea!
By the way: if you're curious, here's my YouTube channel

Anyways, the more videos I was making the worse the audio became whilst making the videos.
Is there a way to fix this or do I simply need a new computer that at least runs in 6GB or 8GB Ram.
Thank You,
James Voufo Safor