Hi, brand new to Shotcut, read all the other image sequence posts and didn't see a solution. My version is Current Version: 20.04.12.
As soon as I put one image from a folder into the playlist and click image sequence, shotcut immediately freezes. It shows the "reloading image sequence" note but nothing ever happens and the program just stops responding. I tried setting other video types when starting the file as suggested in another post, but same result. The photos in the folder are labeled this way: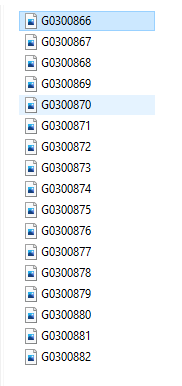 Please help! Thanks!