It's out of my mind why rendering video is so complex and I trying to figure out how to do a simple things. So, I want to find a truth and get some more intelligence

1. How to take 2 videos and make 1?
I just want to merge two videos in one. But it's not simple. Each video I maded has lowered quality. I cannot figure out why there is no tool in shotcut which just merge two videos without quality losses. Does it means that each time when I need to merge just two videos I need to dive into original settings and manipulate with codec and video settings to make simple operation of merge?
2. How to properly handle with quality and not losing it?
There is a situation. I have original video:

I exporing it with the next settings (as for me it should be only one slider named "quality loss" from 100% to 0%):

And here is the result: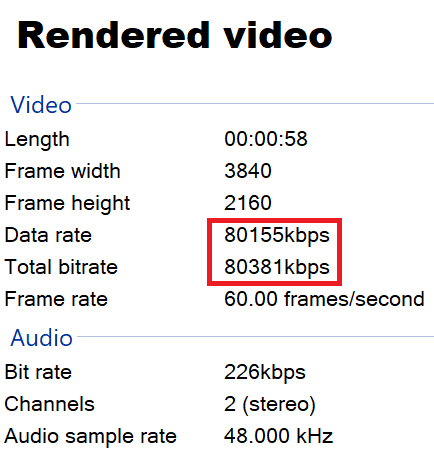 Why it get so much data rate? It's much more that original video which has only 33k. Why it cannot just take quality from the original video and make the same? I look at the result - it's really nice. But with data rate 80k the 1 min of video take 0.5Gb. Is it means, that I can make codec settings "Quality" lower from 85% to get data rate in result video about 55k (this data rate value is approximately the highest for all of my recorded videos) and have no quality losses?
Also audio bitrate lose almost half of quality if I properly undestand the stats: original video has bitrate 390 kbps, rendered - only 216 kbps.
3. Why shotcut require to convert video to Edit-friendly if I can edit it anyway without converting?
It really bad for me! I losing video quality for converted videos and spend additional harddrive space, but receive really nothing. It not speed up my work, I can just put non-converted video in video-line and work with it without any problem. I read that video can be not syncronized, but I edit hours of videos and get no problem with desyncronization. Everything is ok.