This has been partially answered elsewhere, but unless I missed something, it doesn't seem to solve my issue with it.
Is there a way to hide or remove the entire label from a timeline clip?
This is really important for me in order to manually synchronise video and audio which is nigh on impossible with the filename label obstructing the audio waveform.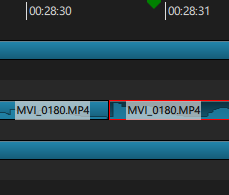 If I go into Properties and then Spacebar and Enter, it appears to remove the label, but it still leaves a white bar, albeit shorter than the original label and, sadly, it still obstructs the audio waveform.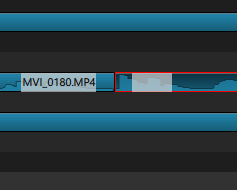 I want to just remove or hide it completely. How can I do this, please on a label by label situation, not all labels (by, for example, changing the opacity of labels in the code, but this would remove all timeline labels which is not the result sought after).
Thank you in advance.