Hi folks, well it's taken a hundred years more than I thought it would, but I've just completed my PART 2 tutorial - How to create Motion-Bur (Whip-pan) transitions.
This method is an alternative to @bentacular's brilliant method and tutorial HERE and is presented as an additional option and method
I can't believe I started this back in August!! I've worked on it mainly since then whenever I could grab some spare time, and in between a couple of other Shotcut projects thrown in as well. It's taken hours and hours of work. I also decided that I would aslo compose and record (using Cubase music sequencing software) all the music, and to this end I've also re-worked my PART 1 tutorial by replacing the stock music I used, with my own.
I also can't believe I spent all this time explaining how to produce a video effect which lasts for half a second!! Still, I enjoyed every minute of creating it, and it was all done with Shotcut so a big thanks to @shotcut for his great work and dedication.
Next time I do a tutorial I swear I'm going to cut down on the production effort a nd do something less complex!!
Here's my new Part 2 tutorial: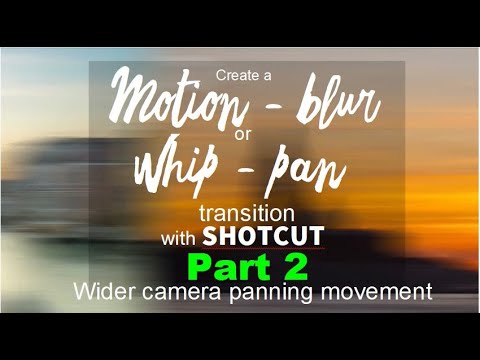 and here's my new re-worked Part 1 with my own newly-composed music: