In another discussion, someone asked how to embed a video clip inside text, with another video as a background. To make the method easier to find, I duplicated my answer to put it here, in the Tutorial category.
We want to achieve something like this:
Here one method to do it:
Put to 2 video files in the Timeline.
The background video goes on track V1.
The video that will be INSIDE the text goes on track V2.
Next, you need to create a mask that will be used on the clip in track V2.
Create another track (V3)
Add a WHITE clip to that track. The length is not important.
Add a Text: Simple filter to the white clip.
Set text color to BLACK.
Write your own text and choose it's Size and Position.
Go to File > Export > Frame…
Give a name to the file (for example: text-mask) and Save.
You don't need the Text clip anymore, so hide track V3. I suggest you don't delete it though. You might need it again in your project for another mask.
Now that you have a mask, select the video clip on V2 and:
Add a Mask: From File filter.
Go to the File drop-down menu and choose Custom.
In the windows that pops up, navigate to where you save the mask.
Select the mask file and click on the Open button.
All done!
NOTE:
In the final result, oblique and/or rounded lines in the text edges could be "saw-toothed".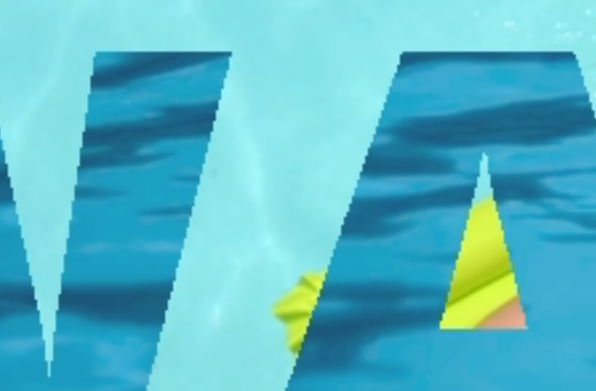 You can use the Softness setting in the Mask: From File filter to attenuate these teeth, but it won't have a significant effect.
Changing Softness to 100%


To completely remove the jagged edges, add blur to your Text clip before you export it
Create your Text clip as explained above
Add a Blur: Gaussian filter
Set the Amount to 3%
Go to File > Export > Frame and save your mask file
In the Mask: From File filter, go to File > Custom and select the new blurred mask file.
Using the original unblurred mask, and Softness set and 100% (zoom at 300% in the Preview)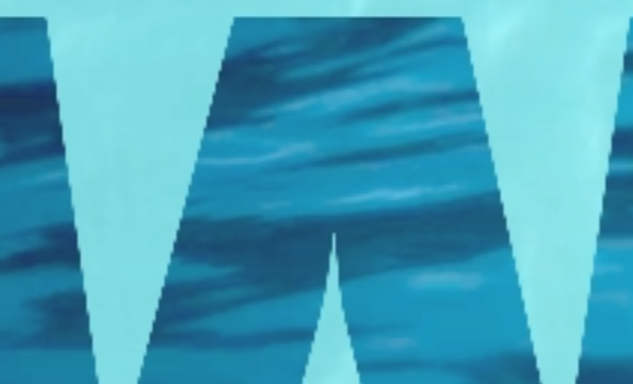 Using the blurred mask, and Softness set and 60%