Hey anyone know how to get the swirll effect in shot cut lates version cause i cant find it
The swirl effect filter was removed from Shotcut along with the Text: HTML filter and the WebVfx framework in 2020. There is no replacement.
is there any other way to get the swirl affect?
You can run a Portable version (Windows is .zip) of Shotcut 20.07.11
This is the last version using this filter.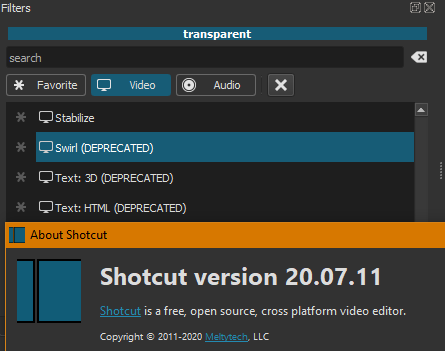 Other older versions can all be found here: Releases · mltframework/shotcut · GitHub
This topic was automatically closed after 90 days. New replies are no longer allowed.