Hello everybody!
I've been using Shotcut for quite some time now but there's one thing I just can't figure out so I have to ask.
I usually export my videos in HEVC using hardware acceleration. CPU is Intel i5 and I'm on Linux, so I have to use VAAPI.
Now, when choosing the encoder, there are two options available, hevc_vaapi and hevc_qsv: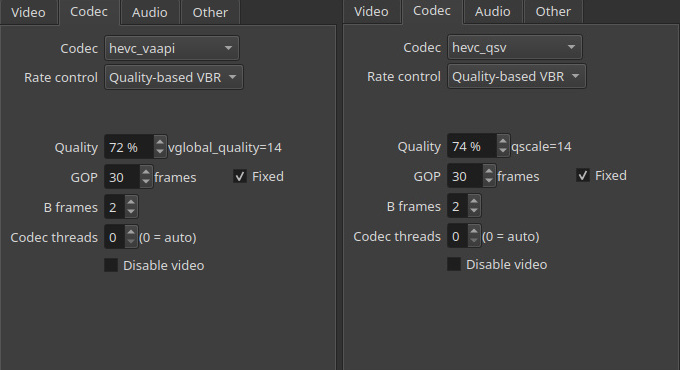 Both work fine, both give about the same speed and at the settings I use I can't see any difference in quality.
So I'm really curious: What's the difference between those two encoder options?