I was making a side-by-side video. After I dragged another clip into the timeline, this happened: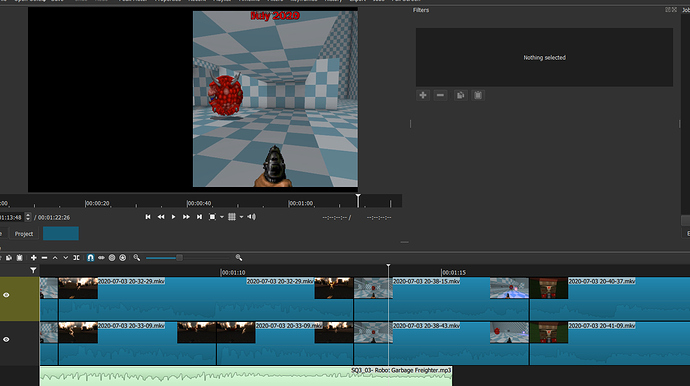 The whole left side of my video is black. Or rather, the whole video is now shifted half a screen to the right. I can't do anything about it. Even If I remove all filters from a clip, I can still only see its right half.
Apart from that, the text "July 2020" which is a text filter attached to a few clips, is now shown in ALL clips, even those it's not attached to.
I've seen quite a few bugs in Shotcut but nothing like this. Is this fixable?