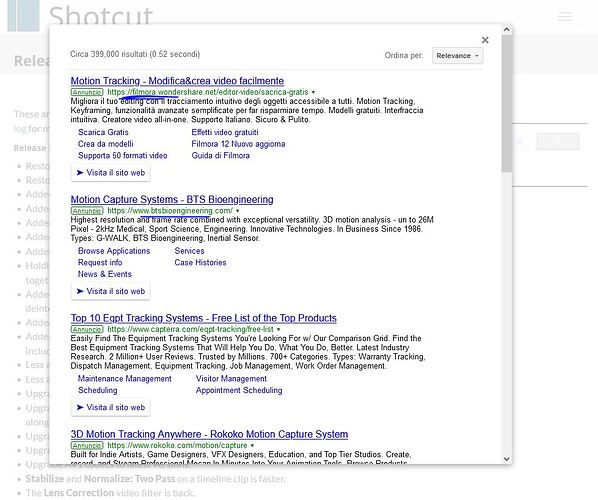 What is your operating system?
win10
What is your Shotcut version (see Help > About Shotcut)? Is it 32-bit?
64
Can you repeat the problem? If so, what are the steps?
I was looking for the documentation of the motion tracker new feature, and searching inside the shotcut website, the google search is extended to all the web.
I've already used this google search in my past, and you should configure that it must be limited to shotcut website…
In any case, where is the motion tracker documentation?

ps: image shows the other video editors, like "filmora" and more…