Hello,
I'm looking at the "Camera viewfinder Overlay" posted on this forum.
I'm interested in replicating the blinking "red dot" effect using "Hold" key-frames to change the Opacity of the object from 100% (show) on the first key-frame, then to 0% (hide) on the next, etc…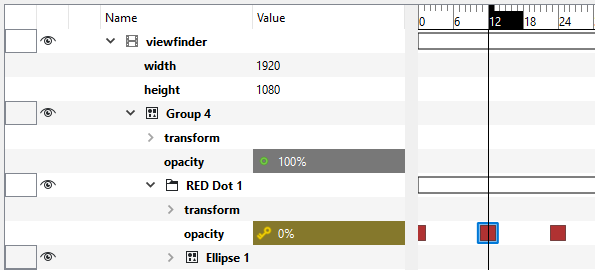 I'm sure this is really easy, and I'll kick myself when someone tells me, but… How were the values changed to 0%?
When I add a key-frame to a timeline, change it's type to locked, then attempt to change the Opacity value, I can't.
Help.