Shotcut versión 21.06.29
Operating System: Ubuntu Studio 20.10
KDE Plasma Version: 5.19.5
KDE Frameworks Version: 5.74.0
Qt Version: 5.14.2
Kernel Version: 5.8.0-59-lowlatency
OS Type: 64-bit
Processors: 4 × Intel® Core™ i5-7400 CPU @ 3.00GHz
Memory: 15.6 GiB of RAM
Graphics Processor: NVIDIA GeForce GTX 1060 3GB/PCIe/SSE2
In version 21.06.29 the inclusion of the icon to add files to the playlist is great.
Clicking on this icon takes you to the file explorer.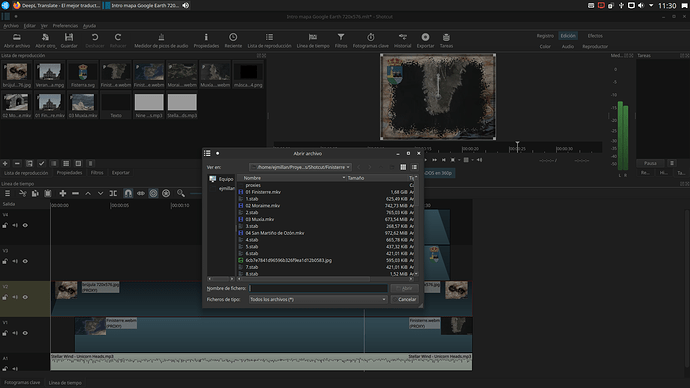 The loading of a mask file can also be accessed from the customize menu of the mask filter from file.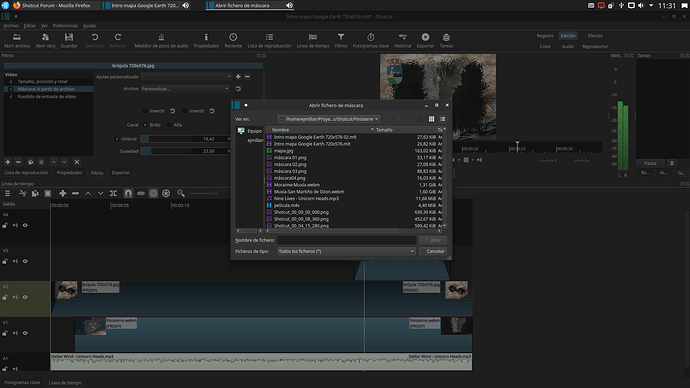 However, it is still not possible for me to access the folder of an exported video from the context menu in the task window (show in folder).
I thought it was a general file explorer access problem, but after a bit of checking I found that:
Set proxy storage folder opens file explorer window, but if I choose to show proxy storage folder, it does not open (my OS uses Dolphin).
The same happens with the application directory.
The file explorer doesn't work but by clicking set instead, the file explorer appears correctly.
I'm just commenting in case this might help resolve this.
could it be that the file explorer opens fine when the path is preset before and doesn't open when the path depends on the location chosen by the user (e.g. for export)?