Hi everyone,
After the latest release 19.06.15, one of the 'effects' that I use the most, which is Gaussian Blur (+ other filters) and a text layer above produces flickering on the bottom (it can be seen as a thin line of pixels with the issue).
It can be seen here (34:19):

Here is how it's setup (there is a transition before, but without it the flickering still happens)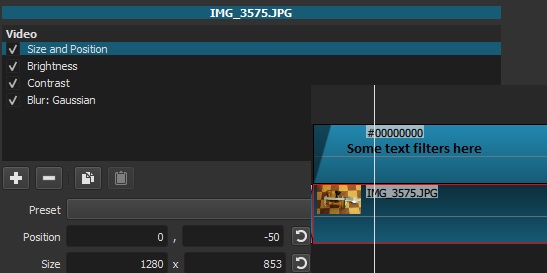 (flickering is also visible in preview, not only in the exported vid).
Thanks in advance!