What is your operating system?
Operating System: Ubuntu Studio 21.04
KDE Plasma Version: 5.21.4
KDE Frameworks Version: 5.80.0
Qt Version: 5.15.2
Kernel Version: 5.11.0-22-lowlatency
OS Type: 64-bit
Graphics Platform: X11
Processors: 4 × Intel® Core™ i5-7400 CPU @ 3.00GHz
Memory: 15.6 GiB of RAM
What is your Shotcut version (see Help > About Shotcut)? Is it 32-bit?
Shotcut (flathub-Flatpack)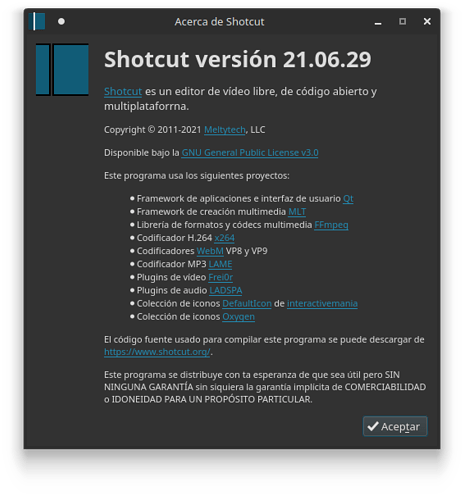 Can you repeat the problem? If so, what are the steps?
(Please be specific and use the names as seen in Shotcut, preferably English. Include a screenshot or screen recording if you can. Also, you can attach logs from either View > Application Log or right-click a job and choose View Log.)
JackAudio does not work with this version, while it works correctly from the AppImage version.
Here it appears correctly in the Carla audio plugin manager (Shotcut Player)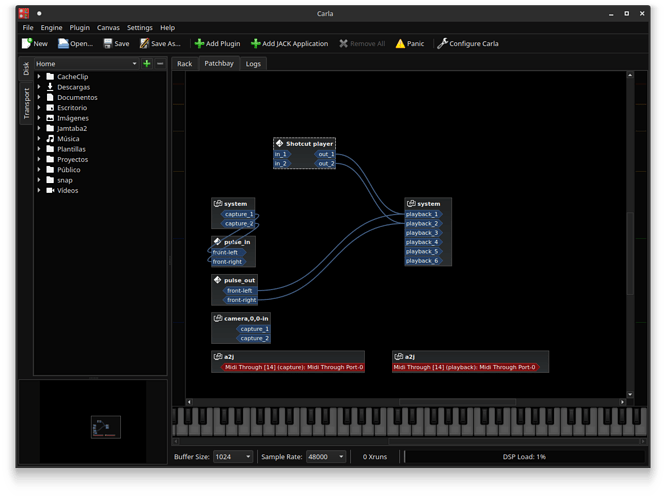 It may not matter but something similar happened with another audio software (Jamulus). The Flatpack version did not detect JackAudio, however, the version included with the distribution (although an earlier version) worked correctly.