Okay, new issue. I will setup a series of images to be "windows" over layed on my video. After I first put them in, later on I will try to "stretch" them, so they take up a different amount of time on my video. But for some reason, when I stretch them longer than when I first laid them down, they lose all filter effects.
For example, here's minute 2:49. Everything looks great.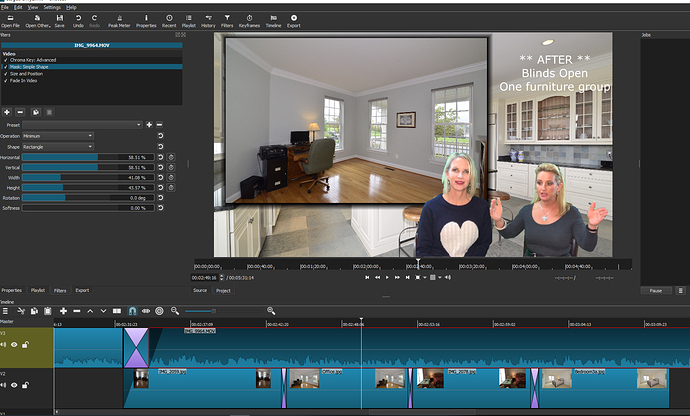 Minute 2:51, and all my sizing and positioning, cropping, masking and text are gone: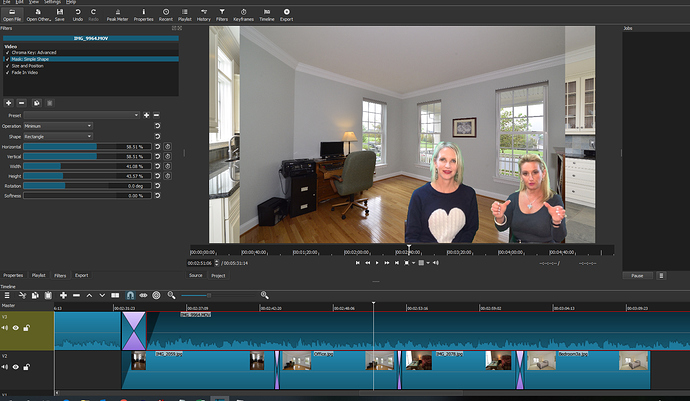 Any ideas? I simply wanted my images to stretch over a larger portion of my original video, so I stretched them out, but at the sections that are now longer, they lose all their filters.