I've designed some text animation templates - for Block text (8 lines) and a video text title template (3 lines) and saved them as filter sets which can be easily used in Shotcut and adapted to use any text required by users.
I don't have time to go into detail exactly how to use them here but I enclose the templates I used. I'm hoping that some of the regulars on here can use them to design some variations based on this idea.
If you want to know more, ask on here and someone will no doubt be able to help you out!
PS Make the transparent clips 13 seconds long to make the "out" animations work. Also, I've only had time to devise these for 1080p videos, at 30fps.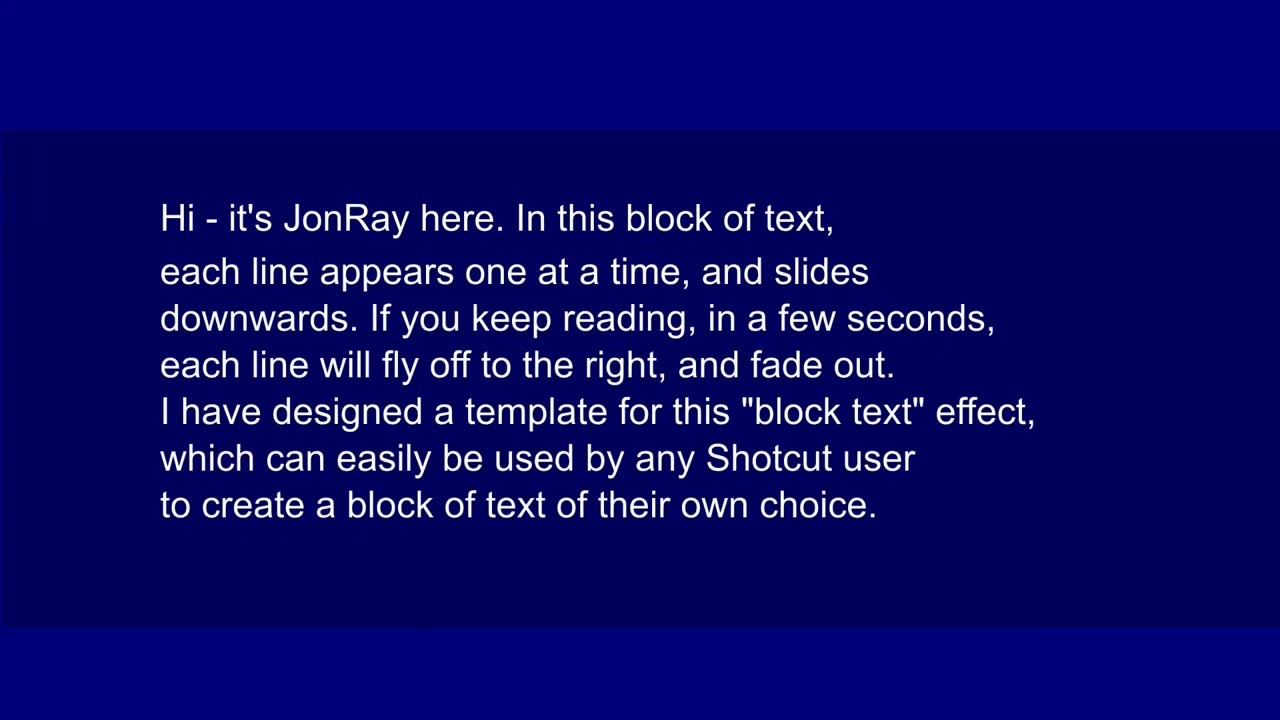 Grateful thanks to @shotcut and/or @brian for adding keyframeable text colours to the text:simple filter, which has opened up the possibility of fading in/out each line of text independently - a game-changer for me. Just to add, though, that I would still prefer an opacity slider to be added to the text:simple filter - I think this would be more intuitive and obvious than having to change the alpha channel to 0 to get the transparent text…