For the first in over a year, I cannot open an MLT file. Balta.mlt (303.0 KB)
What should I do?
Somehow the project file got corrupted. So far nobody has figured out why this happens.
Do you have a backup copy of it? There is no way to recover this file.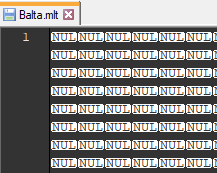 This topic was automatically closed after 90 days. New replies are no longer allowed.