Hi! I'm new to Shotcut, but already love what it can do, and will likely be relying on it for a lot of my future projects.
The first video I put together was sourced from a bunch of FLV files, cut together and exported as an MP4. Now, sure, I'm exporting at 1920x1080 29.97fps progressive, but it's taking almost the full length of the video itself to render out to disk.
I'm running it right now on my macbook pro (i7 2.3GHz with a SSD) and it's still just as slow as the exporting on my home machine (an i5-equivalent AMD). According to Activity Monitor, the qmelt process is somehow at 200% CPU, despite my machine sitting at 70% Idle: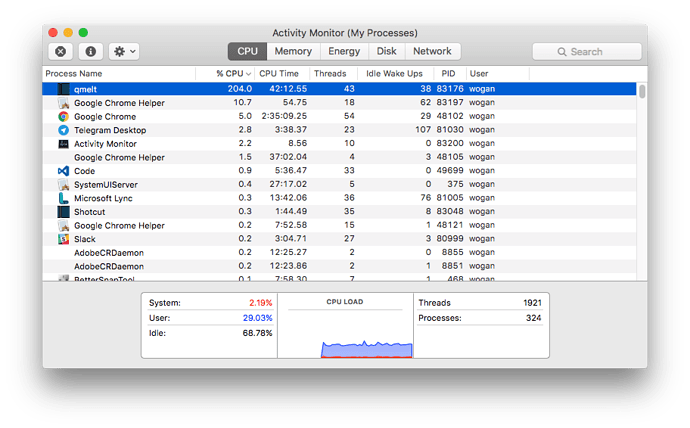 Is the export process actually multithreaded? I'm pretty sure I've seen other software export faster than this.