Hi, friend!! Thanks, I was looking in FAQs, I found this… can you help me indicate where it is? It's called parallel processing, but I don't know what it is or where it is…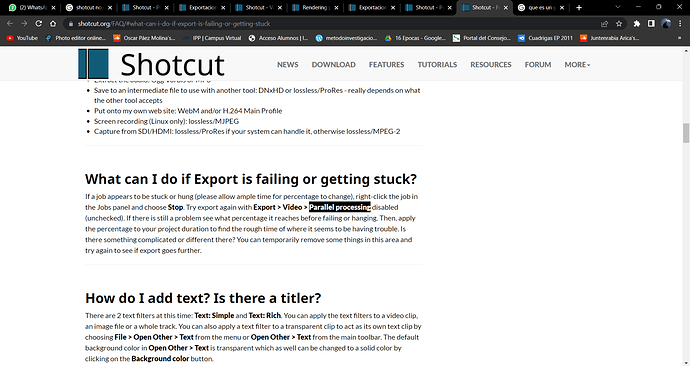 #FAQ is a link you can click to see more FAQs. Also, you need to right-click the job and view the log to get more information.
Click on Export then on Advanced then on the Codec tab. But as Dan said, you should right-click on the Job to see the logfile, which may indicate wjat the error is.
If the export job fails with parallel processing turned on, it automatically tries again without parallel processing. So, I doubt that. It seems to be stuck.
This topic was automatically closed after 90 days. New replies are no longer allowed.