My export ends up with a Type File of File rather than MP4. Why?
jnix
Which Export preset did you choose?
What does this screen look like on your side?
If you can, provide a screenshot, cut drag/drop to the reply window here.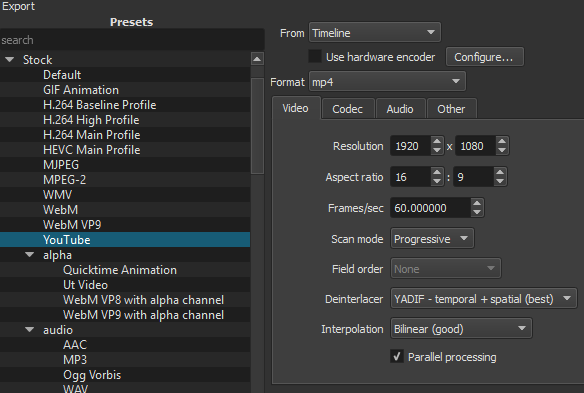 Here it is
!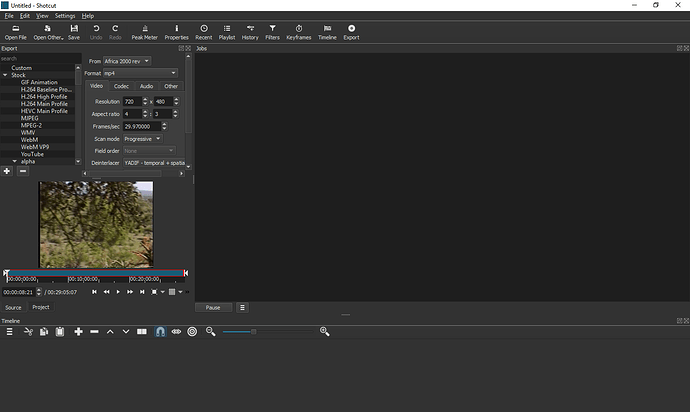 image|690x412
You might need to add ".mp4" (extension) to the filename. The defaults and some of the presets will do that for you, but if you change the Format field, it will not automatically try to set the filename extension.
Can Shotcut be updated so that it will automatically have the extensions set after manually choosing a file format from the format menu?
It is not practical because there is a long list of formats, an existing mapping exists in libavformat that cannot be read directly by Shotcut and would be duplicated, and some formats can have multiple extensions that trigger different features or behaviors. Besides, this is now in the Advanced section, and if you cannot figure out the extension to use if needed then you are not Advanced. I am not going to make Shotcut idiot-proof when there are much better things to work on.
This topic was automatically closed after 90 days. New replies are no longer allowed.