I'm pretty sure I'm doing something wrong but I can't figure out what it is and I'm hoping someone can help.
I've set a number of markers in my video (I believe they're correctly set) but when I export them (via 'Export->Markers as Chapters', the only thing output to the txt file is:
00:00 Intro
I'm running version 21.12.24 and I've attached a screenshot of the Markers window. (Although I doubt that this is relevant, please note that 'Intro' is not the name of my first marker.)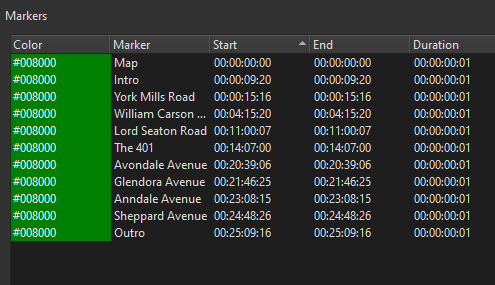 There's nothing appended to the shotcut-log.txt when this export is done so I'm at a loss.
What am I doing wrong?
Thanks!