Windows11 22H2
Build windows-portable 23.07.07
Tested several Resolution, Aspect ratio and Frames/sec.
Export always fails.
Version 23.06.14 works correctly.

I assume it works if you uncheck "Use Hardware Encoder". But can you test just to be sure?



Also, you could right-click on the failed job and save the log to share with us so we can look for clues there.
@brian 'Hardware Encoder' unchecked, export also fails. (I had tested this).
Attachment: screenshot and xml log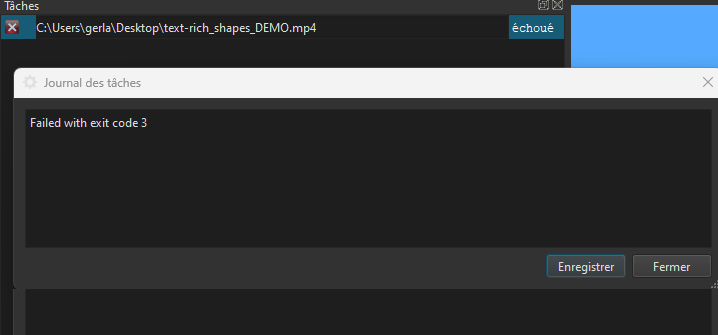 xml_ExportFail.txt (20.1 KB)
Able to duplicate with 23.07.08



23.06.14
New Project (1080p 30fps)
Open Other - Color (red)
Saved to Export A01.mlt
Export (default) No Hardware Encoder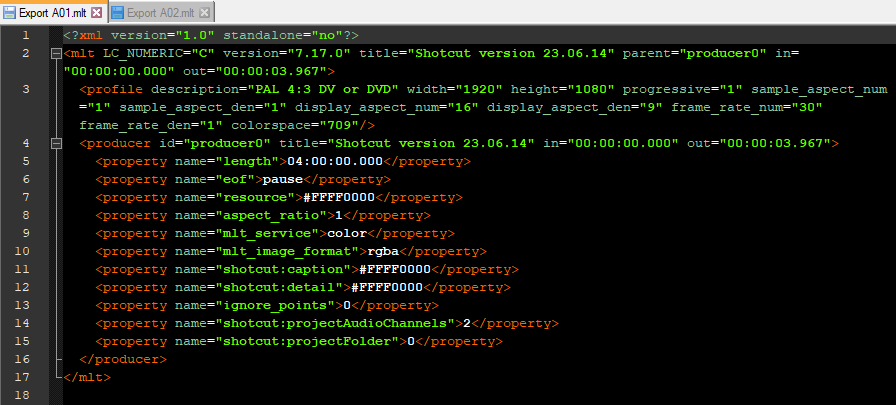 23.07.08
Open File - Export A01.mlt
Save As - Export A02.mlt
Export (default) No Hardware Encoder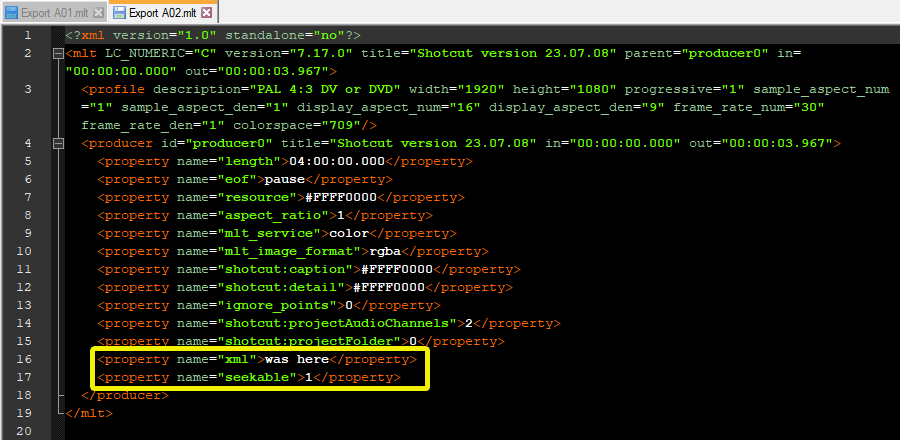 I reproduce this, too. Literally anything (including a simple color clip) fails to export. 23.07.06 is working for me. So it must be caused by one of the changes that @shotcut made yesterday.
@brian Ok. Thanks. I'll work with V23.07.06 in the meantime.
This is fixed for the next version. The upgrade to SDL2.dll to very latest release 2.28.1 to fix the sound device changes on Windows broke it for some odd reason. I had to slightly downgrade it to version 2.26.2. A rebuild of Shotcut 23.07.08 is in progress.