Hello folks.
I did make my files somewhat edit friendly with Handbrake. Did not use the "convert to edit friendly" option in Shotcut, because I could not convert FPS of the different sources. My edit friendly files have FLAC-Audio, because this seems to be the best for editing/seeking and is good quality-wise.
I am working with multi cameras and for the current Video project. I have 2 video tracks, one for Camera 1, and the other for Camera 2.
I need the Audio from Camera 1 on Video track 1(already made some cuttings to the Video clips of camera 1 on this track to have perfect sync).
Now I guess, the best workflow would be to export the Audio from the Current project/VideoTrack 1?
I would like to export to FLAC, but don't see the Option in Shotcut. Only other formats. Surprising, because the best version to convert to edit friendly in Shotcut r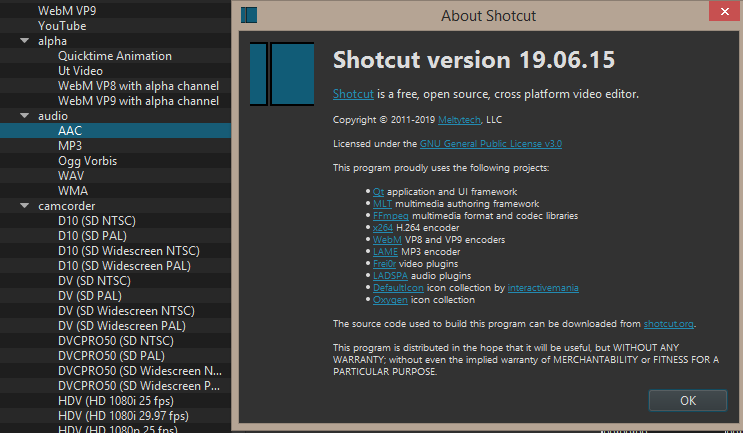 e-encodes with FLAC-Audio.
Any suggestions, or am I missing something?