What is your operating system?
Windows 10
What is your Shotcut version (see Help > About Shotcut)? Is it 32-bit?
21.06.29
Can you repeat the problem? If so, what are the steps?
I accidentally hit CTRL+W at the same time (or very quickly after, either way it was one press) I hit CTRL+S to save the project. It closed the project and brought me to the window to open projects or start new ones. I double-clicked to re-open the same project, and now the entire timeline is missing. Everything was deleted from the project file and I lost hours and hours of work.
Now the project shows an invisible timeline of 10 minutes, and Filters shows something that says "_hide".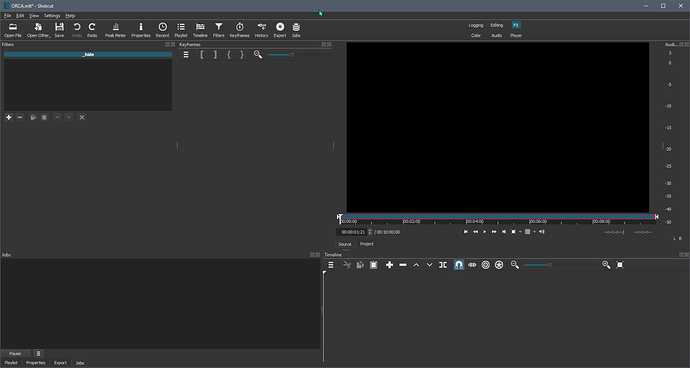 Absurd project-wiping bug aside, why "close" is a shortcut right next to "save", I have absolutely no idea. It makes no sense to make "close" that easily accessible at the same place you're trying to "save" a project. Who needs to close a project that quickly?
And why am I able to close a project while saving it, corrupting the whole file?
I am gutted.