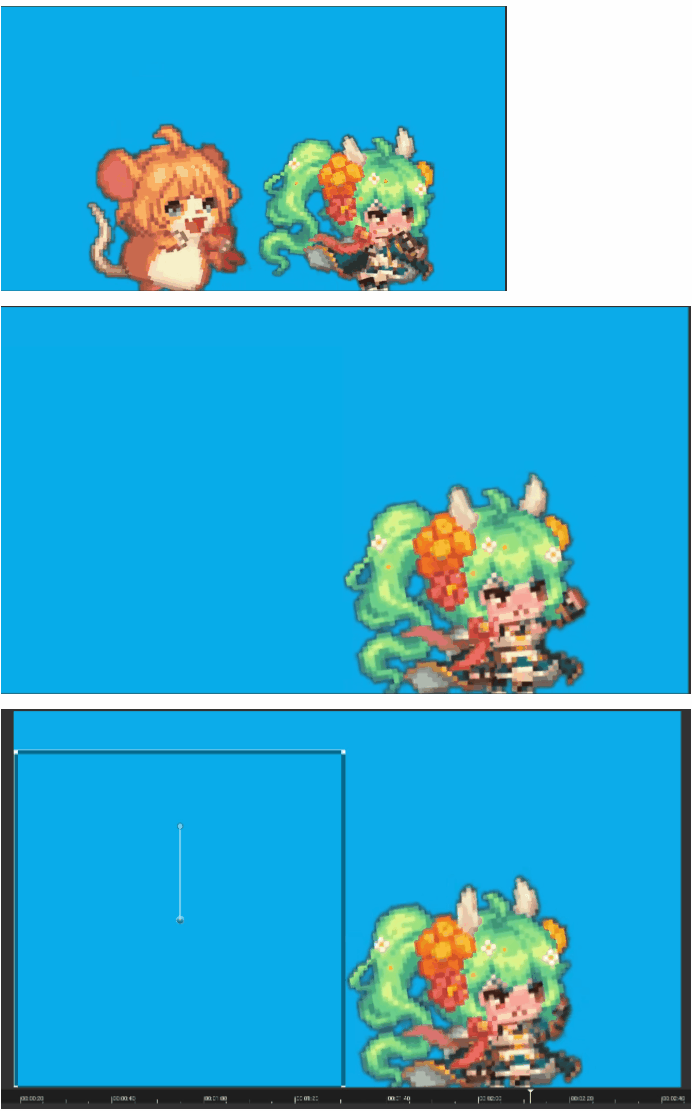 Is there any way to remove the left mouse character from the first video in the shotcut?
I want to make it like the second video.
I removed the mouse character by overlapping the image with the same color as the background using the "Size, Position&Rotate" filter, but that's an expedient and makes video slow.
Can I erase a mouse character using other filter or other functions in the shotcut?