What is your operating system?
Windows 10, 32GB ram, 4gb vram
What is your Shotcut version (see Help > About Shotcut)? Is it 32-bit?
20.07.11, I think it's 64 bit
Can you repeat the problem? If so, what are the steps?
I've been recording with voicemeeter potato for a while to record separate audio tracks for the game, my mic, and discord. So when I put my video into the software and separate the audio tracks the game audio is fine, but the discord audio wave forum is the same as my mic audio when it obviously shouldn't. I have to do a lot of editing on my friends side and this is making it difficult. Is there a fix for this?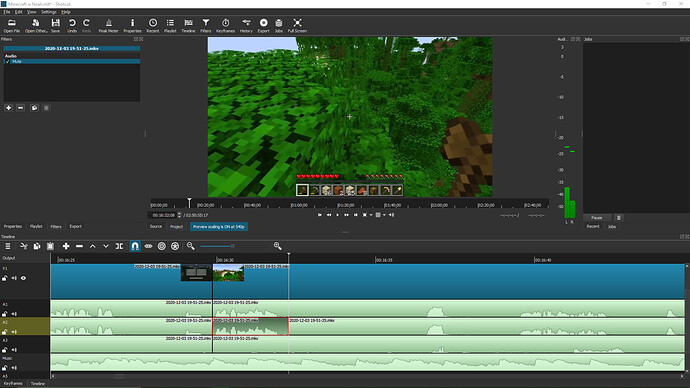 In the picture my mic is A1, discord is A2, and game is A3.
(Please be specific and use the names as seen in Shotcut, preferably English. Include a screenshot or screen recording if you can. Also, you can attach logs from either View > Application Log or right-click a job and choose View Log.)