The colors on edges of text and masks and other things don't look right.
Here's three examples that have been zoomed-in on: a mask ellipse, text with white outline, and text with transparent outline. Why are there dark pixels here?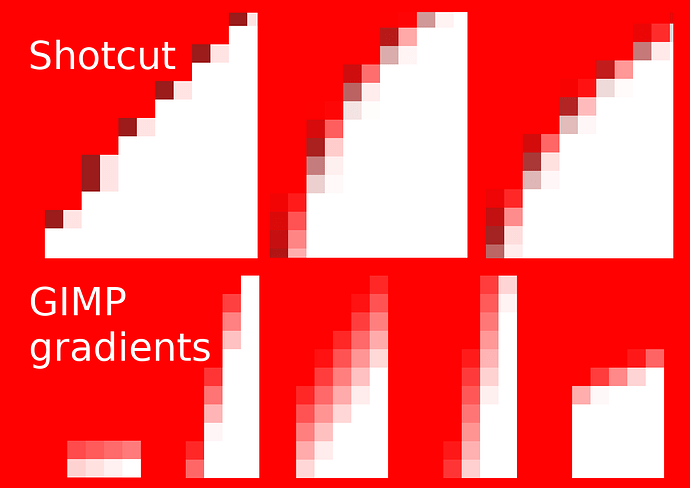 I could give many more examples. The second row is some random gradients made in GIMP that give some indication of what I think these pixels should look like.
(This might be related to Incorrect behavior of Opacity filter with dissolve transition which I replied to a few weeks ago.)
Any help would be appreciated, this has been driving me crazy for a while.
bug.mlt (8.0 KB)
Full-size pictures