There are times when working in Text: Rich where I've had the toolbar blocking text making it difficult to work. Here is an example: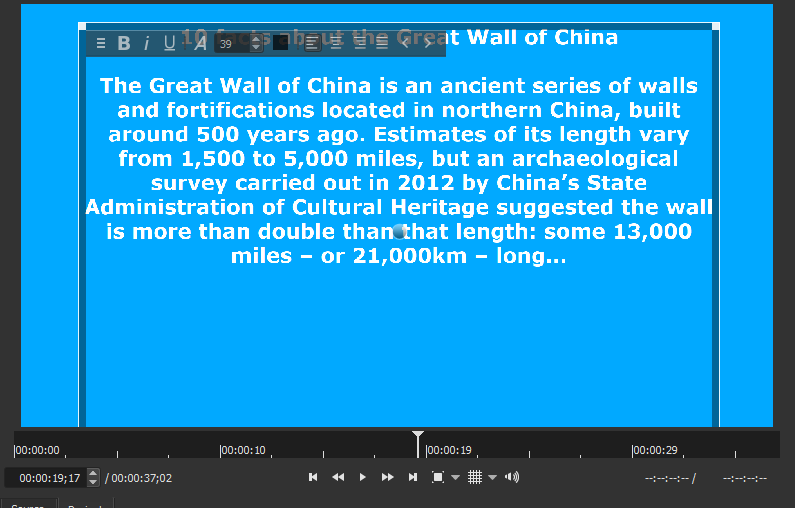 Wanting to do anything like change the color of any of the text in the "10 facts about the Great" section is hard because the toolbar is in the way. I was thinking that the best solution is to add a collapse button as the last button after the "Insert Indent" button. You press that button and the whole toolbar will close leaving only one button in the upper left corner to open the toolbar again. So if I want to change the color of the word "facts" in that sentence, I could collapse the toolbar, highlight "facts", open the toolbar again, change the color and perhaps collapse the toolbar again just to get a better look at the change.
The 2nd suggestion is to add to the right click menu a text orientation option. Gimp has this option in their right click menu for their text feature: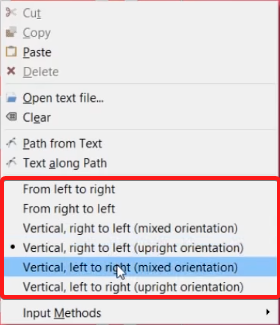 Aside from given more options for styling, this is most useful for working with other languages that have a different text orientation than English like for example Eastern languages that are traditionally written vertically.
Finally, one question:
This isn't a suggestion for a feature to be added. I'm only curious if the technology that is used for the Text: Rich filter would allow for a future implementation of not only adding letter and word spacing controls but also the ability to keyframe letter and word spacing animations?